The UNICA team enjoyed exhibiting their work at Ndlovu Government Secondary School recently, having been invited to the school's career guidance program. The UNICA officers shared with students what it takes to work in development, the type of work that is done there and the staff's personal experiences during their time doing development work.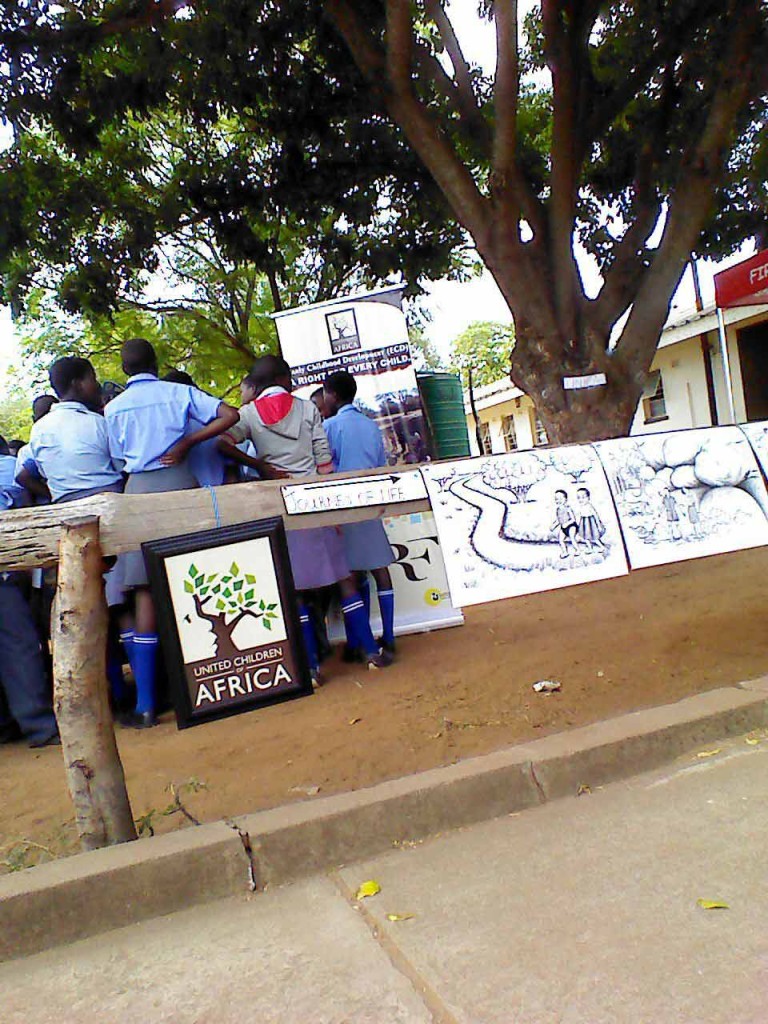 Some of the types of development work conveyed to the children were Project Management, Community Psychology, Rural and Urban Development and Early Childhood Development, which are as some of UNICA's primary focus areas.
The District Education Officer present also encouraged children to give a strong start to their education so that they will have the opportunity to choose any type of career they wish. He encouraged children to be motivated to attend school, while parents were urged to promote education as the basic tool for community development.