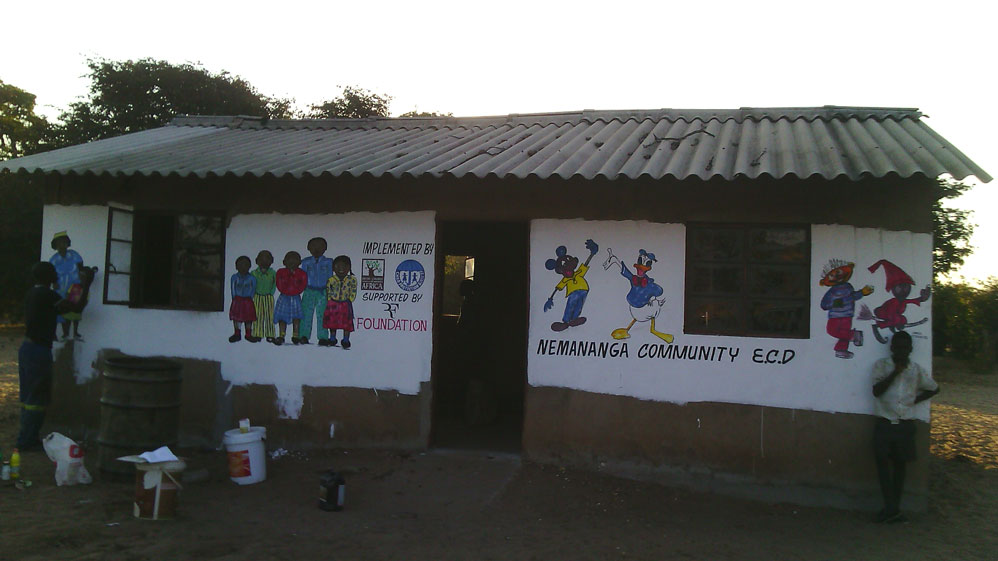 Catch Them Young ECD Project
In May 2014, UNICA partnered with the Child Protection Society to launch a new Early Childhood Development (ECD) project, supported by the Roger Federer Foundation. The project provides access to ECD support services for 4,500 young children aged four to six years old. Seventeen ECD classes were constructed while thirteen were renovated in Hwange District in Zimbabwe.
Training for facilitators on ECD curriculum, such as child protection issues, facilitating positive parenting dialogues and child rights, is provided in partnership with the Ministry of Education.
The Catch Them Young Project aims to achieve a holistic approach to children's ECD programming. During the first year of the project, funding was allocated to provide meals for children at ECD centres to ensure retention and improve children's nutrition. In partnership with the Ministry of Health and Child Care, ECD centres facilitate children's health assessments. Health assessments inform UNICA and other stakeholders of any missing gaps in ECD support services. The Department of Birth and Death Registration also  supports to register children without birth certificates, ensuring access to rights and state services later in life.
The project will by May 2017 upscaled to reach out to a further 30 schools in Hwange district bringing the total number of schools reached to 60 and 7500 children.