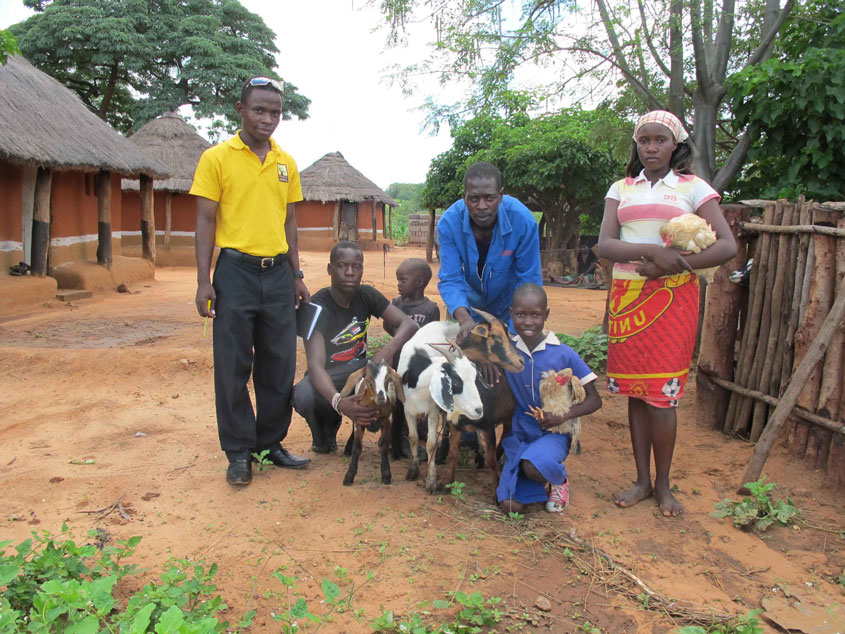 Education Support: Income Generating Project (IGP)
With the support of generous donations from individuals, UNICA launched its Education Support IGP in 2012 to provide income for children at risk of leaving school for financial reasons.
Each child receives two goats and five chickens for their family to breed and sell, to pay for their child's ongoing tuition fees and other school costs. Once sustainably funding their child's education, families are encouraged to donate a few chickens and goats to another child's family.
UNICA has experimented with IGPs since 2010 and looks forward to establishing new sustainable development initiatives in the future.